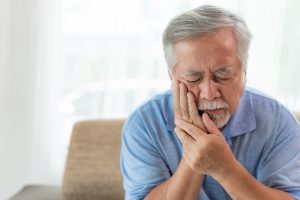 Brushing flossing regularly can help you protect your smile by removing oral bacteria and food particles before you experience problems with tooth decay. Unfortunately, while good oral hygiene helps protect you from cavities, it cannot improve your luck, which means you still have to worry about dental trauma. Chipping or cracking a tooth can hurt the quality of your smile, and it can be a concern for your oral health as well. To deal with this problem, our Bellaire, TX dentist's office can use a same-day dental crown to protect your tooth and also take care of your appearance. The ability to produce a custom crown on short notice can make restorative dental work more convenient, and it removes the need to place a temporary crown on a tooth.
A Tooth Injury Can Be A Serious Matter
How serious is a problem with a tooth injury. Minor injuries can lead to visible harm but no changes in a tooth's health. In this situation, a cosmetic dental procedure can be enough to return your smile to normal. It is important to have your dentist check on a tooth that is injured, particularly if you think the damage might have affected your oral health. You may be vulnerable to an infection, which can cause more problems for your tooth. It is also possible that your injury will worsen, doing more permanent harm to your tooth structure.
Same-Day Crowns Can Make The Treatment Of An Injured Tooth More Convenient
Because our practice can design, create, and place a dental crown on a patient's tooth in the course of one day, we can make the experience of restorative dental work more convenient for you. Before a restoration can be made, your dentist will need to measure your tooth and prepare it to make space for the crown. This ensures that it will fit comfortably without affecting your neighboring teeth, while also providing an appearance that closely matches the natural tooth. With CEREC technology, we are able to create a restoration in our lab that can be affixed to the tooth to protect it. As is the case with our dental fillings, these dental crowns can match the appearance of your healthy enamel.
Should I Look Into Emergency Care For My Tooth Injury?
If the tooth injury is potentially serious because of lingering pain or damage, you can reach out to talk with your dentist about emergency dental work. By treating the problem as soon as possible, we can prevent complications that can occur and make the matter worse.
Our Bellaire, TX Dentist's Office Can Help You Deal With A Cracked Or Chipped Tooth
At our Bellaire, TX dentist's office, patients who are worried about dental injuries can have work completed in short notice thanks to our same-day crowns. To find out more about these restorations, and our services, call Contemporary Dental And Orthodontics at 713-668-9119.