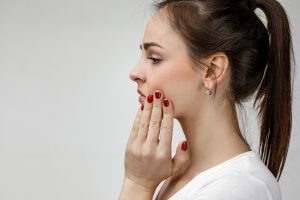 Because tooth injuries can be scary and painful, they can leave a person disoriented and unsure of how they should address the matter. With that said, our Bellaire, TX dentist's office wants patients to remember that their dentist is here for them during an injury that calls for emergency treatment. Unless your injury has also put your general health at risk, you should seek treatment from a dentist during a dental emergency, not an emergency room. After addressing the damage and helping you deal with your discomfort, we can set out to fully restore your tooth and smile with the appropriate services.
You Can Undergo Emergency Dental Work Without Visiting The Emergency Room
While serious bodily injuries can make a visit to the emergency room appropriate, dental emergencies can be handled at the dentist's office. You can actually reach out and make an appointment for short-notice care, even care in the same day, so the problem is managed quickly. In addition to leaving medical services at the emergency room available to others, this ensures that the person you generally trust with your oral health can help you when you require urgent attention.
What To Expect During Emergency Dental Work
The first goal during an emergency dental appointment is to assess how serious your injury is, and see what can be done to save your tooth and smile. If your tooth is injured, it can be necessary to perform a root canal procedure in order to protect you from internal injuries. Once the tooth's health needs are addressed, we can make plans to restore the tooth with a custom dental crown. Our practice uses dental crowns that are made with CEREC technology, allowing us to provide a permanent restoration without delay.
We Can Provide Work That Addresses Your Smile And Oral Health
A tooth injury can be painful, it can affect your dental function, and it can lead to serious complications if you ignore the matter. Of course, this list of concerns leaves out something important to many patients – an injury can also affect your smile. You can be happy to know that in addition to producing crowns in one day, our CEREC technology allows us to create restorations that are a good visual match for your smile. If you lose a tooth, and it cannot be replaced, we can restore your full smile through implant dentistry.
Our Bellaire, TX Dentist's Office Can Take Care Of Your Dental Injury!
Our Bellaire, TX dentist's office is prepared to take care of our patients when they need treatment for dental injuries. If you have questions about treatment, or if you want to learn more about our practice's general approach to care, please call Contemporary Dental And Orthodontics at 713-668-9119.