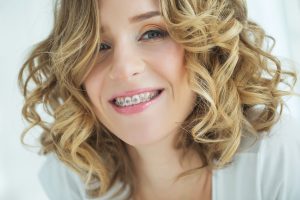 The function and alignment of your bite can influence your risk for dental wear and tear, and it can affect your chance of experiencing TMJ disorder. Why do people sometimes struggle to maintain a natural and comfortable bite? It may be due to the way your teeth are aligned. At our Bellaire, TX dentist's office, we can work with you if malocclusion – an issue with the alignment of your teeth – is having an effect on your oral health and quality of life. Through the right orthodontic treatment, we can help you show off an improved smile while also helping you enjoy a better bite function! Our treatment options include lingual braces and clear aligners, so we can make the improvement more patient-friendly.
An Uneven Bite Can Make You Vulnerable To Dental Troubles
You may not realize it, but you could be placing more pressure on some teeth than others. With an uneven bite, you may experience greater wear and tear on teeth that will raise your risk for problems that could lead to restorative dental work. You also have to worry about creating problems for your jaw, which can start to ache over time due to a poor bite. In addition to jaw pain and stiffness, developing an issue with TMJ disorder can cause headaches, facial pain, and may increase your risk for developing a teeth grinding habit.
We Offer Traditional And Lingual Braces
With both traditional and lingual braces, we can use a fixed appliance to move your teeth into their appropriate alignment. Traditional bracket-and-wire braces are effective at closing smile gaps, straightening teeth that overlap, and correcting any other issues with spacing. Lingual braces provide patients with an appliance that is fitted to their back teeth, which makes it harder to notice. If you are concerned about your appearance during your adjustment, this can be a welcome alternative to traditional braces.
Should You Talk About Clear Aligners With Your Dentist?
Clear aligners can help people who want to make cosmetic improvements to their smile, and those who are hoping to do something about alignment issues that might be affecting their bite. These removable aligners are effective for many people, though more serious cases of malocclusion can require a fixed appliance. In addition to being easy to take out yourself, clear braces are often preferred for their inconspicuous appearance, as they can be worn without drawing unwanted attention.
Talk To Your Bellaire, TX Dentist About Orthodontic Work!
At our Bellaire, TX dentist's office, patients who are worried about the effect of poor dental alignment on their oral health can discuss treatment options. Through a correction with the right appliance, we can help you feel more confident about your smile while also taking on a problem that may be responsible for your bite issues. To find out more, call our Bellaire, TX dentist's office today at 713-668-9119.