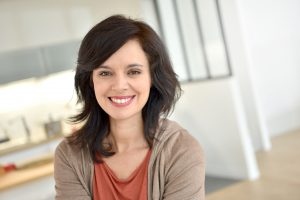 When it comes to something as important as restoring your oral health, unnecessary delays can be extremely frustrating. At many dental offices, patients who need dental crowns placed for injured or cavity-affected teeth will have to wait as a third party lab constructs their custom restoration. Our Bellaire, TX dental practice can eliminate this aggravating period because we use CEREC technology to design custom dental crowns. Your CEREC crown can provide important functional support, and it can match the appearance of your natural tooth. In situations where patients need urgent care for a dental injury, our ability to quickly restore a tooth can lead to better treatment experiences.
We Can Provide Lifelike Dental Crowns In One Appointment
While other practices often require patients to wait for their permanent dental crowns, we have technology that helps us place them after just one visit. This is thanks to the CEREC technology in our office that allows us to measure, design, and craft your restoration on-site. During the planning stage of your restorative dental work, we can make sure that the tooth is the right match for size and color. This can ensure that you feel comfortable and confident with the work you receive.
The Importance Of Having An Injured Tooth Properly Restored
Dental injuries are particularly frustrating because they cause permanent damage that will not heal naturally over time. In the event you experience a dental emergency, you can feel better knowing that your dentist has the technology to fully restore your tooth during a single appointment. After your CEREC crown is placed, you have permanent support for your tooth that will help you bite and chew without difficulty. You can also be glad to see how easily your restoration fits in with your smile, so you will not have to worry about cosmetic problems.
One-Visit Crowns Also Make Cavity Care More Convenient
One-visit dental crowns also help us improve patients' experiences when they have cavities. If your dental decay is too serious for a dental filling, a dental crown can be necessary to give a tooth enough support. We can use CEREC crowns to restore smiles for patients with advanced decay, so they can promptly return to good dental health.
Talk To Contemporary Dental And Orthodontics To Find Out About CEREC Dental Crowns
At Contemporary Dental And Orthodontics in Bellaire, TX, we are ready to restore patients' smiles with modern CEREC restorations! If you suffer a dental injury, or if you have a problem with tooth decay, we can make sure that the matter is properly resolved with minimal delay. These crowns are capable of providing functional support while also preserving the way you look. To find out more, please call Contemporary Dental And Orthodontics at 713-668-9119.