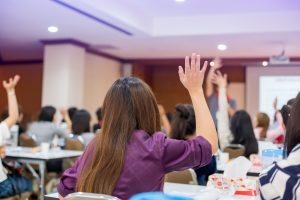 When you hear that your orthodontic work can be completed with a discreet, easily removable appliance, you can be excited. You can also feel unsure about how your experience with these aligners might live up to your hopes. At our Bellaire, TX dental office, we are prepared to help patients of all ages make meaningful improvements to their oral health and appearance with modern orthodontic care. We can help you understand what to expect as you begin an adjustment with Invisalign or ClearCorrect appliances. Because we offer an impressive range of oral health services, we can also discuss further improvements to your smile and oral health that can benefit you!
Find Out How Clear Aligners Can Improve Your Smile
Traditional metal braces connect special wires to brackets that are bonded to the front of your teeth. Over time, the wires cause desired tooth movement that can improve your smile, and even help with issues like a poor bite function. As with traditional braces, clear aligners can have both cosmetic and oral health benefits. What makes these appliances different is that they correct your smile with a series of specially made, removable appliances. When worn, these aligners can draw minimal attention to themselves, even as they work to bring about great changes to the way you look!
Adjusting To Daily Life With Your Aligners
Clear aligners can adjust your teeth while asking you to make minimal adjustments to your typical routine. You can remain confident in your appearance in work settings, or in social environments, as Invisalign and ClearCorrect aligners are hard for anyone to notice when they are in place. Your ability to remove them on your own means that they are not going to be a problem for you while you eat, or clean your teeth! Because you can move from one aligner to the next on your own, you will not need manual adjustments, which means you will need fewer trips to check in with our dental office during your correction.
Your Orthodontic Work Can Help With Bite Problems
Orthodontic work can have a significant effect on your smile – for many people interested in cosmetic dentistry, they can be an effective solution for esthetic improvements. You should know that an adjustment also helps you by straightening overlapping teeth that can be hard to clean, and by improving your bite function. Bite corrections can have valuable long-term benefits. Your better bite can stop you from overworking certain teeth, and it can make you less vulnerable to TMJ dysfunction!
Contemporary Dental And Orthodontics Can Answer Your Questions About Clear Aligners
If you are interested in orthodontic work, you may have questions about clear aligners. At our Bellaire, TX dental and orthodontic office, we can help you understand what to expect from your appliances, and your adjustment period! To find out more about us, please call Contemporary Dental And Orthodontics today at 713-668-9119.