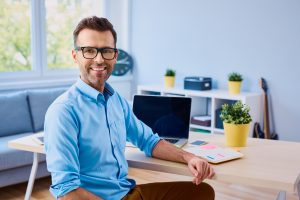 When it comes to providing quality dental care, the right resources are important. With the right materials, it becomes possible to take care of vulnerable teeth with lifelike dental restorations. If you want to improve the color of your smile, the right whitening agents can help you see results that you would not expect to see from a store bought teeth whitening product. At our Bellaire, TX dental practice, we are committed to offering a superior modern treatment experience. That includes using advanced digital technology to plan custom restorations, which are important for effectively restoring your smile when you have a problem with your tooth. We use digital technology to take detailed measurements of teeth when creating restorations like dental crowns, so that the appliance produced exhibits the right look, and is the perfect size to support your tooth.
How Digital Imaging Makes High-Quality Restorations Possible
With digital imaging technology, we can take detailed images of teeth before creating custom restorations for you. The technology in our office allows us to carefully measure a tooth, before designing the appliance that you might require. In addition to using modern imaging technology when planning the dental work a patient requires, we also rely on modern imaging tools to examine your oral health during routine dental evaluations.
Using In-House Equipment To Construct Single-Visit Crowns
One benefit to modern technology is that it can lead to restorative dental work being completed in less time than you might think possible. In addition to being able to promptly restore a tooth with a dental filling, we can actually address a problem via a dental crown that can be provided in just one visit! Our CEREC technology gives us everything necessary to digitally design a crown, and have it produced at our office, so there is no frustrating waiting period before you receive the restoration you need.
Other Modern Treatment Solutions We Can Provide For Patients
Digital x-rays and intraoral cameras offer important benefits during preventive dental care. With this technology, we can make sure any problems that affect your oral health are found – and treated – as soon as possible. We are also proud to offer modern solutions to orthodontic problems. In addition to traditional metal braces, we can offer discreet lingual braces, as well as clear aligners!
Talk To Contemporary Dental And Orthodontics About Scheduling Your Dental Work
At Contemporary Dental And Orthodontics, we are proud to deliver great dental care to our patients! If you need to arrange treatment for an oral health issue, or if you are trying to set up a routine appointment, please let us know. Our office is ready to offer a superior dental care experience to individuals in and around Bellaire, TX. To find out more, please contact Contemporary Dental And Orthodontics by calling 713-668-9119.