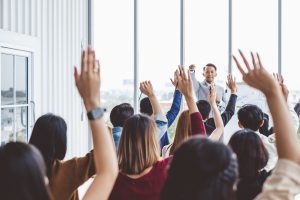 While many people still expect orthodontic treatment to involve metal braces, plenty of patients have already discovered how clear aligners can offer a great alternative to these appliances. At our Bellaire, TX dental practice, we can use clear aligners to help patients who are eager to correct problems with their dental alignment, but uncertain about having metal braces. Are you someone who has considered using clear aligners? If you are, you should know that these appliances offer more than just a discreet treatment – they are also easy to remove, so they will not intrude on your daily life. We can answer any questions you have about clear aligners, or about orthodontic work in general, so you can move forward with a smile adjustment with more confidence.
1. Am I A Good Candidate For Orthodontic Treatment With Clear Aligners?
Clear aligners are effective at dealing with mild to moderate alignment issues. For many people, these appliances are great at correcting the gaps, overlaps, and other flaws that are making them self-conscious about their smile. However, it is possible that fixed braces might be needed if you have more serious issues with poor alignment. If you still want to minimize the effect orthodontic work has on your smile, ask about lingual braces! These appliances are placed on the back of teeth, not the front.
2. How Will Clear Aligners Affect My Daily Life?
Clear aligners are meant to make a difference to your smile, while having minimal impact on your daily life. When you wear your aligners, you can be relieved to see how easy it is for them to blend in and go unnoticed. As you wear them in professional settings, and at social gatherings, you can smile and speak with confidence. Unlike permanent appliances, clear aligners can be removed by you. While you should keep them in as often as possible to stay on your treatment timeline, you can remove them when you eat, or need to clean your teeth.
3. When Should I Start My Adjustment?
If you are interested in improving your smile, or making it easier to prevent problems like tooth decay and gum disease, make plans to straighten your teeth! The sooner you have your smile adjusted, the sooner you can start enjoying the cosmetic and oral health benefits.
Talk To Contemporary Dental And Orthodontics About Clear Aligners
At Contemporary Dental And Orthodontics, we can provide great orthodontic care for patients who want to see meaningful smile improvements. A smile adjustment can help more than just your appearance – you can also find it easier to maintain a healthier smile when your teeth have been straightened. If you are interested in clear aligners, or any other approach to orthodontic work, let us know! To find out more, contact Contemporary Dental And Orthodontics at 713-668-9119.