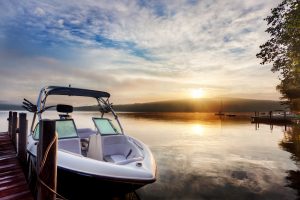 From Wednesday, June 12 through Sunday, June 16, the Houston Summer Boat Show will give families the opportunity to check out a number of impressive vessels. This event is a chance for you to see what kind of boats are on the market, and what you might want to take with you on your next trip to the water. It also serves as a fun family outing, with a special Kids Zone for younger attendees. In addition to looking at boats, you also have the opportunity to peruse many additional items that can help you enjoy the perfect summer. When you look back at your past year's family outings, have you noticed a tendency to hide your smile? With the right cosmetic dental treatment from your Bellaire, TX dentist's office, you can boost your confidence in the way you look, and smile proudly!
When:
The Houston Summer Boat Show is taking place between Wednesday, June 12 and Sunday, June 16.
Where:
The boat show is being hosted at Houston's One NRG Park.
Cost:
For adults, tickets are $12. Children between the ages of six and twelve will be admitted at a discounted rate of $5, and kids aged five and younger are welcomed at no cost!
Activities Include:
The Houston Summer Boat show is a great time for you to see what boats are available, and a chance to look over a number of summer items that you might want to pick up. There will also be a special kids' area for younger guests.
For More Information:
For more information about this event, click here.
Schedule Your Next Dental Exam At Contemporary Dental And Orthodontics!
If you are interested in cosmetic dental work, worried about a possible oral health problem, or just ready for your next checkup, talk to Contemporary Dental And Orthodontics! Our practice is proud to deliver great care to individuals in and around the Bellaire, TX community! To find out more about us, you can reach our Bellaire, TX dental practice by calling 713-668-9119.