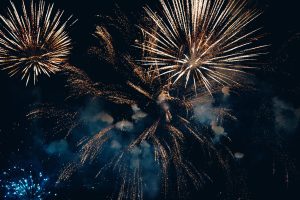 Bellaire families are in for a treat this Fourth Of July, as the city will host a special parade and celebration in honor of the holiday! The parade will start the day's festivities off at 9:30 am, and special performances and entertainment will occur until 1 pm. These special events will provide families with plenty of fun, and an opportunity to bond with friends and neighbors! Our Bellaire, TX dental practice hopes that you and your family enjoy your Fourth Of July, and any fun summer activities you have planned. If you want your smile to light up a room like fireworks can light up the sky, we do offer professional whitening treatments that can lead to great improvements! This is one of many cosmetic dental services that we can provide our patients.
When:
The Fourth Of July festivities will begin at 9:30 am with the parade, and special activities are planned to last until 1 pm.
Where:
The parade will begin its route at Bellaire Town Square. Afterwards, the celebration will be held at Loftin Park.
Cost:
No cost is listed for watching the parade, or taking part in the daytime activities.
Activities Include:
This Fourth Of July, you and your family can enjoy a parade, and plenty of fun activities, here in Bellaire! The town has arranged for a parade, along with live entertainment and activities afterward in Loftin Park.
For More Information:
For more information about this event, click here.
Schedule Your Next Dental Visit At Contemporary Dental And Orthodontics!
At Contemporary Dental And Orthodontics, you and your family can look forward to quality care during every appointment! Our practice offers a range of dental and periodontal services, and we can make sure that your smile needs are being fully addressed. For more information, or to set up an appointment, please contact Contemporary Dental And Orthodontics in Bellaire, TX by calling 713-668-9119.