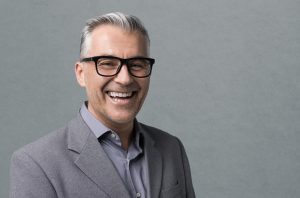 When it comes to restoring your smile by replacing a lost tooth, our Bellaire, TX dental practice can offer you incredible support by providing a custom dental crown held by a dental implant. By including a dental implant in your prosthetic treatment, your dentist can ensure that you have more than just a restored appearance, or a stable replacement tooth. The implant actually stimulates your jawbone, helping it stay healthy, while also keeping surrounding teeth roots secure. This important functional support can make you more confident in your restoration, and your ability to bite and chew naturally. Because we use modern technology to craft lifelike crowns, you can also feel great about your smile!
How Does Implant Support Affect Your Experience With Prosthetic Work?
Dental implant support can neutralize many of the problems that are associated with tooth loss. In fact, implant support can even address issues that persist even after a restoration (sans implant) is put in place! If you want to understand an implant's role in restoring your smile, think of it as a replacement for the roots lost with your tooth. The implant keeps your crown anchored to your jawbone, and secures it with enough force to let it safely absorb biting and chewing pressures. As you use your restoration, you stimulate your jawbone, which helps sustain a flow of nutrients to it – this preserves the bone, and keeps you from experiencing the effects of its deterioration.
We Use Advanced Technology To Craft Durable, Lifelike Crowns At Our Office
For the restoration of a damaged or decayed tooth – or the replacement of a tooth that has been completely lost – we offer modern, lifelike crowns. In fact, we actually have technology on site that we use to provide patients with their crowns. This is about more than just convenience. By using CEREC technology to produce crowns, your dentist ensures that they can oversee the creation of your restoration, to ensure that it is exactly what you need.
Enjoying Life With Your Restored Smile
After replacing a single lost tooth, or providing a more substantial replacement in the form of a dental bridge or denture, you can feel confident in how you look, and feel comfortable with your dental function. The goal in any restorative dental work is to do more than just address cosmetic concerns. Through a modern approach to care, you can feel as though your bite function is as sturdy as ever!
Talk To Contemporary Dental And Orthodontics About An Implant-Held Crown
Contemporary Dental And Orthodontics is ready to restore your smile! If you need to do something about tooth loss, we can offer implant-held dental crowns. This is one of many solutions we offer to problems with your oral health and appearance created by tooth loss. If you have questions, you can reach Contemporary Dental And Orthodontics in Bellaire, TX by calling 713-668-9119.