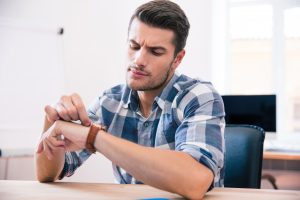 Without professional insight, it can be difficult to know when you should start orthodontic treatment for a child, even if you can recognize that they have issues with dental misalignment. For adults, it can often feel like the time for orthodontic treatment has already passed, even though they would like to do something about a gap in their smile, or overlaps that affect the way they look. Your Bellaire, TX dentist's office can meet with you to discuss the start of orthodontic treatment. For kids in need of help, early orthodontic treatment can sometimes be recommended to help with corrective work at a later date. For adults, there are significant benefits to orthodontic work that go beyond the way a person looks, making a consultation about treatment advisable.
Selecting The Orthodontic Treatment Option That Best Suits You
There are different approaches for orthodontic work that can be taken. For young patients, early orthodontic treatment might be a good idea if there are issues with malocclusion that might become difficult to address at a later date. For adults, there are discreet alternatives to traditional braces, which means a person can have their smile straightened without committing to metal braces.
What To Expect During Orthodontic Treatment
A person's treatment experience can depend on what sort of care they need, and the appliance they use. When someone uses clear aligners instead of traditional braces, they can find that their experience is more comfortable and convenient than they anticipated. This is because the appliances are difficult to see, and easy to remove. For those who use lingual braces, the adjustment experience can be more discreet because the appliance is difficult to see.
No matter what appliance you use, you should still continue to live your life as normal. If you have specific questions about oral care, or your adjustment experience, your dentist can continue to talk with you about these matters, while also checking on your progress.
Your Adjustment Can Provide More Than Just Cosmetic Benefits
With straightened teeth, you can smile with more confidence. While this is a big benefit by itself, it is not the only reason people go through orthodontic work. You can have your bite function improved by your adjustment, which can reduce your risk for TMJ dysfunction. You can also discover that preventing problems with tooth decay becomes easier, because your teeth will be easier to properly clean.
Make Plans For Orthodontic Work With Contemporary Dental And Orthodontics
Orthodontic work at Contemporary Dental And Orthodontics in Bellaire, TX can lead to great smile improvements, as well as great oral health improvements! If you have questions about treatment for yourself, or for your child, please let us know. You can reach our Bellaire, TX dental practice by calling 713-668-9119.