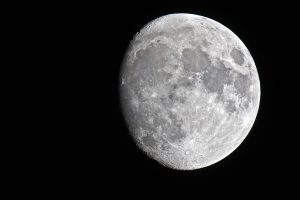 From Tuesday, July 16 through Wednesday, July 24, you can enjoy special events at the Space Center Houston in celebration of the fiftieth anniversary of the Apollo 11 mission to the moon! To properly commemorate such a historic moment in our nation's history, the space center is holding different events that will each honor a different step of the mission itself. Paying attention to history can help keep these significant moments alive. When it comes to keeping up with the condition of your teeth, you need to pay attention to the condition of your oral health. Our Bellaire, TX dental practice can provide important updates about the condition of your smile during every routine dental exam!
When:
Events will be taking place starting on Tuesday, July 16, with a different program each day until the final day on July 24.
Where:
The Space Center Houston is located at 1601 E Nasa Pkwy, Houston, TX.
Event Attendance:
For information on visiting the center during this special program of events, or for information on general admission, click here.
Activities Include:
On each day of this special eight-day event, the Space Center Houston will bring attention to a different part of the Apollo 11 mission. Starting with an inaugural day to acknowledge the launching of the spacecraft, the flight, arrival on the moon, the moonwalk, and the safe return of the astronauts will be honored. Each day will include a special program or activity that your family can enjoy!
For More Information:
For more information about this event, click
here
.
Schedule Dental Care At Contemporary Dental And Orthodontics!
At Contemporary Dental And Orthodontics, you and your family can count on quality oral health care! Our practice provides a range of important services, and we can make sure that your needs are fully met. To find out more about our practice, or to schedule an appointment, you can reach our Bellaire, TX dental office by calling 713-668-9119.