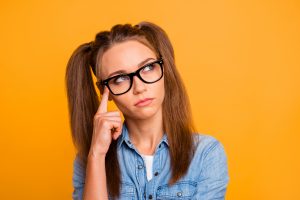 While you might be impressed by the convenience and durability of a CEREC dental crown, you can be happy to know that it will NOT call attention to itself when you smile. You may be perfectly happy to tell people about your crown, but you can be understandably less excited to have a restoration drawing unwanted attention on its own. At your Bellaire, TX dentist's office, CEREC crowns are carefully crafted to provide functional and cosmetic value. This means that in addition to having important support after restorative dental work, you can feel confident that your treatment will not be disruptive to the way you look.
CEREC Crowns Are Made To Mimic Your Enamel
CEREC dental crowns closely mimic the look of a healthy tooth, so that when they are placed, they can blend in with your smile. In fact, you can be happy to see how a CEREC crown can potentially improve your appearance when one is placed over a damaged tooth, or one that looks unhealthy. Your dentist can make sure that your crown's color even fits in with your neighboring teeth, to further camouflage it.
Producing A CEREC Dental Crown
To produce a CEREC crown, careful measurements of your tooth have to be taken. CAD/CAM technology is relied on at this stage – your dentist will take digital measurements of your tooth, and use that information to digitally design your restoration. Once that is finished, a milling machine at the office is used to create the restoration. This significantly reduces the amount of time it takes to complete restorative dental care. Without access to a modern, one-visit crown, you would be left waiting for a third party lab to produce the physical crown, and send it back to your dentist, before having your permanent restoration in place.
With Proper Smile Care, Your Crown Can Offer Long-Term Protection
You should feel confident enough in your crown to bite and chew food without issue. This is true even if the tooth in question was badly injured, or severely affected by decay, to the point of requiring a root canal treatment. With the crown, you can bite and chew normally, and avoid wearing down your remaining teeth. Using a natural bite function also reduces your risk for TMJ dysfunction.
Talk To Contemporary Dental And Orthodontics About Receiving A CEREC Crown
If you want to make sure your problem tooth is restored with minimal delay, talk to Contemporary Dental And Orthodontics about receiving a CEREC crown. These crowns are produced at our practice, which means they can be ready in as little as one appointment. Once they are in place, they can provide permanent protection for your tooth! If you have questions about CEREC crowns, or any other matters related to dental health, schedule a consultation by calling Contemporary Dental in Bellaire, TX, today at 713-668-9119.