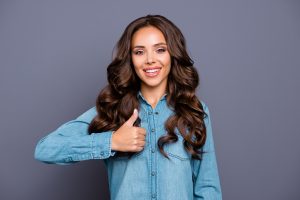 While a relatively minor crack may seem like a minor problem, you should be concerned about the potential threat to your oral health. You might face a situation where the damage weakens your tooth, and negatively impacts your dental function. There is also a chance that the injury can worsen over time, or pose an infection risk. Fortunately, a proper dental restoration can protect you from these problems, and make it easier for you to bite and chew. Your Bellaire, TX dentist's office can use a custom CEREC dental crown to protect your tooth. These crowns are produced in our office, and they can be put in place to offer lasting support after just one visit!
A Cracked Tooth Can Become A Big Problem For Your Oral Health
A cracked tooth can lead to persistent pain, or make biting and chewing more difficult. You need to take this type of damage seriously, as it can allow bacteria to gather, and cause a harmful infection that requires a root canal treatment. There is also the possibility that continued pressure on the tooth will cause the harm to worsen. If your tooth continues to hurt after the initial injury, you may already have an infection that needs to be treated. Even if the problem seems like a minor issue, have it checked to make sure you are not ignoring a potentially serious threat.
How A Crown Protects Your Injured Tooth
Dental crowns are relied on as a long-term solution to problems like tooth decay, and physical injuries. Your crown essentially "takes over" for your tooth when it comes to biting and chewing, while allowing the tooth to remain in place. This is different from a dental filling, which leaves surrounding tooth structure intact, and only occupies a space affected by decay. Placed over the tooth above your gum line, the crown becomes responsible for absorbing pressure produced whenever you bite or chew. You can be happy to learn that your restoration is designed to look like your tooth, so there will not be a problem for your appearance when the crown is present.
Creating A CEREC Crown In Our Office
To create a crown in our office, we use advanced tools to measure and digitally design your tooth, before using an in-office machine to make your custom crown. CEREC technology produces ceramic restorations. The crown you receive will be able to closely imitate your enamel, so the crown blends in with your appearance. While you can appreciate this cosmetic benefit, you can be happy to find that ceramic is strong enough to support your dental function without issues.
Talk To Contemporary Dental And Orthodontics To Address A Cracked Tooth
Contemporary Dental And Orthodontics is proud to make quality dental care available to Bellaire, TX families. If you are interested in arranging treatment, or if you have questions about the services we provide, you can contact Contemporary Dental And Orthodontics by calling 713-668-9119.