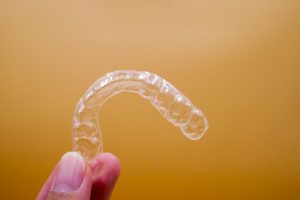 While you should be aware that orthodontic work provides more than just cosmetic changes, no one would fault you for being excited to see how an adjustment improves your appearance! When you rely on clear aligners to make corrections to poorly aligned teeth, you can enjoy meaningful improvements to the way you look, while seeing minimal changes to your appearance during your correction. Unlike other orthodontic appliances that are hard to overlook, clear aligners make it possible for you to enjoy a more subtle approach to your adjustment. Your Bellaire, TX dentist's office can welcome you to discuss clear aligners, and help you learn more about the benefits of a smile correction.
Setting An Appointment To Talk About Your Orthodontic Treatment Options
To find out how orthodontic work can benefit you, schedule an appointment to discuss your treatment options with your dentist. During this appointment, you can ask about clear aligners, and find out what they can do to help your teeth. This is also a good time to discuss orthodontic work more generally. After all, clear aligners are not the only appliances that can be discreet – you can have lingual braces placed on the back of your teeth, so that they can shift your smile without attracting unwanted attention.
Wearing Clear Aligners, And Steadily Improving Your Smile
Clear aligners allow you to maintain your appearance, and they give you a degree of control over your adjustment experience that fixed appliances do not offer. While you can be confident with the way you look when your aligners are in place, they can still be in the way when you want to eat, or clean your teeth. In these moments, you can easily remove your aligners when you engage in these activities. Taking them out can be convenient, but make sure you still wear your aligners as often as possible to keep on track with your treatment schedule.
Can Your Adjustment Offer More Than Just Cosmetic Improvements?
Many people decide to seek orthodontic work solely, or mainly, because they are tired of the problems created by gaps and overlaps between teeth. What you should be aware of is the other benefits of orthodontic work. You may be less concerned with improving your appearance, but you can look forward to better bite function after your adjustment, which can reduce your risk for TMJ dysfunction. You can also limit your risks for tooth decay and gum disease when you create proper space between overlapping teeth, as those overlaps can become spaces where bacteria gather.
Contemporary Dental And Orthodontics Can Offer Treatment With Clear Aligners
Contemporary Dental And Orthodontics is proud to make quality orthodontic services available to people in and around the Bellaire, TX area. If you are ready to learn more about clear aligners, or any other orthodontic appliance, let us know! To schedule a consultation, you can reach Contemporary Dental in Bellaire, TX, today at 713-668-9119.