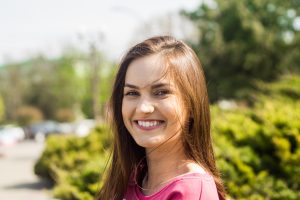 As you continue to enjoy different foods and drinks that boast rich or dark coloring, you can steadily see a change in your smile. Teeth stains that accumulated over time can reduce the brightness of your smile, and hurt your overall confidence in the way you look. You can have a hard time fighting significant staining with a store bought whitening product, which can lead to some frustration over your situation. Fortunately, your Bellaire, TX dentist's office can provide you with a more effective solution in the form of a professional teeth whitening treatment. You can even enjoy control over how your procedure is managed, as you can choose between having work done in the office, or using a take-home whitening kit.
Teeth Stains Can Gather Slowly Over Time, And Change The Look Of Your Smile
Different people can see different levels of discoloration over time. This can be due to their habits, their brushing habits, and even thanks to the condition of their enamel. If you want to reduce your risk for accumulating stains, be mindful that dark liquids like coffee, tea, and red wine can be problems, as can dark and color-rich foods. It is important to note that tobacco products, in addition to being serious oral health threats, can also lead to hard-to-ignore stains.
What To Expect From A Professional Whitening Treatment
Your experience with a professional whitening treatment can vary, because you can choose whether you wish to whiten your teeth at home, or your dentist's office. With that said, either choice can offer significant results.
Your in-office whitening treatment can be completed in just one appointment – after a little more than an hour, your dentist can make your smile significantly brighter. A special light will be used during your visit to speed up the effects of the professional bleaching gels applied to your teeth.
A take-home whitening kit includes a custom tray that makes administering these bleaching agents easier. After around ten days of daily treatments, you can see the kind of results you would expect to see from an in-office whitening procedure.
Exploring Your Cosmetic Dental Treatment Options
Your smile can be affected by more than just discoloration. Fortunately, your dentist can do more to improve your smile than just brighten your teeth! If you are worried because your teeth seem damaged, misshapen, or otherwise flawed, you can see great improvements with porcelain veneers. If you are bothered by the impact poor dental alignment on your appearance, you can look into orthodontic treatment.
Talk To Contemporary Dental And Orthodontics About Addressing Teeth Stains
Contemporary Dental And Orthodontics is prepared to help you make your smile whiter and brighter! Our practice offers in-office whitening treatments, as well as kits that you can take home. We are excited to provide superior cosmetic dental work to individuals in and around Bellaire, TX. You can schedule a consultation by calling Contemporary Dental in Bellaire, TX, today at 713-668-9119.