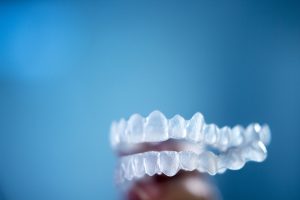 With traditional orthodontic appliances, you can see problems with smile gaps and overlaps corrected. Metal braces with brackets and wires are permanently affixed to your teeth, and gradually move them to their optimal positions. At the end of an adjustment, you can enjoy cosmetic improvements in addition to benefiting from positive oral health developments. While this can be exciting, people can still be uncomfortable with conventional metal braces, which are hard to ignore, and permanently set in place. If you want to look at an alternative treatment option, you can talk to your Bellaire, TX dentist about clear aligners for your orthodontic needs!
How Clear Aligners Offer Results Without Using Traditional Braces
Clear braces differ from traditional metal braces. These appliances are made with a see-through plastic material, so they can be worn without drawing attention to them. You can also be happy to know that when you prefer to have them out of the way, you can easily remove them. This can make eating easier, and it can allow you to continue to brush and floss without an orthodontic appliance limiting your ability to perform these actions effectively.
What To Expect During Your Treatment Time With Clear Aligners
With their clear design, and the ease with which you can remove them, you can be happy with how little effect clear aligners can have on your daily life! These appliances are especially beneficial for people who worry about braces affecting their professional appearance, or for people who are concerned about the effect orthodontic treatment might have on their social interactions. One thing to remember is that if you try to spend too much time with your aligners out, you can delay your treatment timeline.
Your Orthodontic Improvements Do More Than Just Change Your Smile
Would you consider alignment issues to be a factor in your risk for tooth decay? If you have teeth that overlap, they can be harder to fully clean. As a result, you can have a higher risk for tooth decay, which means you are more likely to need restorative dental procedures over time. Orthodontic work can reduce your risk. An adjustment of your teeth can also help you avoid problems with biting and chewing, because straighter teeth can offer better bite function. This lowers the risk you will experience problems with TMJ dysfunction.
Because orthodontic work offers more than just cosmetic advantages, you should take the issue of poor alignment seriously. If you are interested in a discreet adjustment, but you are not a good fit for treatment with clear aligners, ask about lingual braces. These bracket-and-wire braces are placed on the back of your teeth, which makes them difficult to see.
Schedule Orthodontic Treatment At Contemporary Dental And Orthodontics
You can look forward to quality orthodontic improvements at Contemporary Dental And Orthodontics! Our practice offers several appliances, including discreet clear aligners. For more information, schedule a consultation by calling Contemporary Dental in Bellaire, TX, today at 713-668-9119.