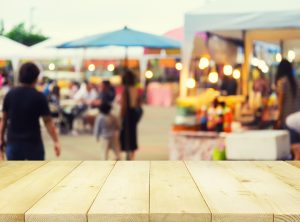 On Friday, May 3, Bellaire's Party At The Pavilion event will take on a decidedly international flair. During May's gathering, families can come out to enjoy an International Night Celebration. There will be vendors on hand, a range of different food available, and different musicians playing styles heard around the world! This town square event is FREE and open to all Bellaire residents. Cultures all over the world have embraced music. Just as that appreciation is seemingly universal, your family should show a universal commitment to smile care. Your Bellaire, TX dentist's office can welcome adults for routine dental care, and we can provide quality pediatric dental services.
When:
The Party At The Pavilion International Night Celebration is taking place on Friday, May 3! The festivities are scheduled from 7 pm until 9 pm.
Where:
This event is being hosted at the Bellaire Town Square Event Lawn.
Cost:
Families are welcome to attend this special evening event for FREE!
Activities Include:
During the Party At The Pavilion International Night Celebration, attendees can experience music and cuisine from around the world! In addition to food and live music, a number of vendors will set up shop in the town square area.
For More Information:
For more information about this event, click here.
Schedule Your Next Routine Dental Exam At Contemporary Dental And Orthodontics!
At Contemporary Dental And Orthodontics, patients of all ages have access to quality care they can depend on to keep their teeth in top shape. Our practice is ready to help you manage the condition of your smile, and we are ready to offer modern procedures to address any issues that may affect you. Because we offer quality treatment for adults and children, we can serve as an ideal practice for your whole family! You can schedule a consultation by calling Contemporary Dental in Bellaire, TX, today at 713-668-9119.