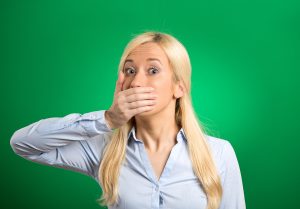 Even when a cavity is newly formed, and small, it is a concern your dentist will have to address. Promptly addressing restorative dental work can limit how much your tooth is ultimately affected by decay. Unfortunately, people sometimes fail to recognize that something is wrong until the problem becomes serious enough to affect their pulp, and threaten the overall health of a tooth! Your Bellaire, TX dentist's office is ready to take care of you if you need work done on an advanced cavity. After making sure the issues with decay are totally managed, you can receive a convenient, and attractive, same-day dental crown!
Do You Know How Harmful A Cavity Can Really Be?
Did you know that a cavity can cause an infection within your tooth, and that your infection can eventually make it necessary to have the tooth extracted? There is just no way to ignore a cavity once it has formed. If you try to do so, you can allow the problem to worsen, which can create additional hurdles for you to clear before your oral health is restored.
Providing A Custom Dental Crown For Your Tooth
If your tooth is damaged to the point of requiring a root canal treatment, it will need more support than you should ask a dental filling to provide. Fortunately, a dental crown can be made for you in a single appointment, thanks to CEREC technology located at our practice. With that technology, it becomes possible to measure your tooth before designing and producing your restoration. The restoration will be made to mimic a healthy tooth, and it can even match the color of your neighboring teeth! It is also designed to be durable enough to make biting and chewing safe.
Keep Up With Your Oral Health After A Cavity
By having a cavity treated, you can make sure a problem with your tooth is fully addressed. Of course, this does not make you free from any future oral health troubles! A cavity is a warning that your current oral health regimen might be less effective than you hoped. Take time to reconsider your typical brushing and flossing habits, and look for sugars to eliminate from your normal diet. If you are not already, make sure you are attending regular dental checkups. These visits actually make it less likely you will have a cavity grow severe enough to require a root canal, as your dentist can identify a problem before decay reaches this advanced stage.
Schedule Treatment For Tooth Decay At Contemporary Dental And Orthodontics
At Contemporary Dental And Orthodontics, you can look forward to great smile care! Our practice is prepared to take on an advanced cavity, and to restore your tooth after your treatment is performed. You can schedule a consultation by reaching Contemporary Dental in Bellaire, TX, today at 713-668-9119.