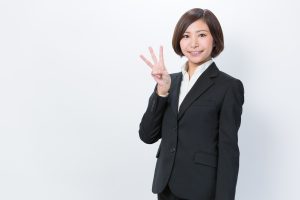 Setting a good example for your children is, of course, important, especially at a young age. If you want to set a good example when it comes to smile care, you should know that you do not have to take on this responsibility alone. During pediatric dental visits, your Bellaire, TX dentist will take time to talk with younger patients about proper oral health habits. That can even include helpful guidance on brushing and flossing, and warnings about the effects of sugar. Of course, you should also be prepared to set good examples at home, and provide proper guidance to your kids to keep them free of cavities.
1. Start Dental Visits At An Early Age
Bringing young children to the dentist can encourage good oral health habits, and make it clear that smile care is a real priority. When kids start attending checkups at a young age, they can become more comfortable in this environment. Of course, these visits help people of all ages prevent oral health troubles.
2. Take Care To Provide Healthy Meals And Snacks
Brushing, flossing, and dental exams are all important to a person's oral health. While good brushing and flossing habits are valuable, they should not be seen as a substitute for a smart diet. Make sure your meals are nutrient-rich, and low in starches and sugars. Providing kids with water or milk instead of juice or soda can also be beneficial. When you pack lunches for your kids, make healthy foods and snacks a priority.
3. Show Off Your Own Good Habits!
Your dentist can see patients of all ages, so you can arrange your own routine dental exams when you plan pediatric dental visits. Attending your own appointments will show that your smile is a priority for you, too. It also helps you maintain teeth that are clean and healthy, so you can show off how nice it is to look at an attractive, well-kept smile. In between appointments, practice the good habits you want your kids to pick up by joining them in healthy meals and snacks. If you want to make sure they are doing a good job brushing and flossing their teeth, join them when you clean your teeth. This gives you a chance to model good habits, and check them if they are picking up on bad habits.
Contemporary Dental And Orthodontics Can Help Your Child Maintain Good Oral Health
Contemporary Dental And Orthodontics is ready to help people of all ages in Bellaire, TX and the larger Houston metro area. If you are searching for the right practice for your young child, or if you are looking into your own oral health needs, you can schedule a consultation by calling Contemporary Dental in Bellaire, TX, today at 713-668-9119.