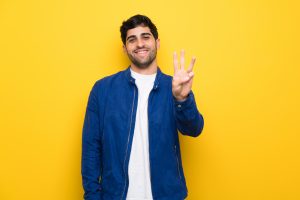 You can be unhappy to notice a difference between the color of your smile today, and its color in earlier pictures. Even as a person does an effective job preventing dental troubles, they can face cosmetic dental troubles because stains from food and drink products have gathered over time. Of course, while stains are definitely a big problem for many patients, this is only one of several reasons people start to feel dissatisfied with the color of their teeth. Your Bellaire, TX dentist is ready to help you enjoy a better, brighter smile with the right cosmetic dental procedure! You can make positive changes with a teeth whitening treatment, or an alternative procedure recommended by your dentist.
1. Stains Left Behind By Different Foods And Beverages
Dental discoloration is commonly the cause of a person's dissatisfaction with their tooth color. It can feel frustrating to see how your smile has changed over time, even if you have kept it totally cavity-free. Unfortunately, even healthy teeth can suffer from a buildup of chromogens and tannins, which dull the brightness of your enamel. A professional whitening treatment can help you make changes that give you a restored excitement in your smile.
2. Disappointing Results From A Store Bought Whitening Product
After picking up a store bought whitening product, you can have excitement over the effect you expect to make on your smile, only to find that your results are underwhelming. Whitening products picked up at your local store or pharmacy can make some changes, but you can find yourself even more frustrated than before after seeing stains persist on your teeth. You can be happy to know that a professional whitening treatment can help you deal with those stains left by your earlier efforts.
3. Issues With Intrinsic Discoloration
Intrinsic discoloration can result when any internal tooth issue changes your smile's color. Injured teeth sometimes take on intrinsic discoloration – the problem can also result from taking certain medicines. This is a problem that can call for something other than a professional whitening treatment. After studying your smile, and confirming that your cosmetic woes stem from internal discoloration, your dentist can talk to you about hiding the stains with porcelain veneers.
Contemporary Dental And Orthodontics Can Improve The Color Of Your Smile!
Contemporary Dental And Orthodontics can help you make exciting changes to the color of your teeth! Our practice is ready to take on stubborn stains through professional teeth whitening treatment. We also offer additional cosmetic procedures, so you can make the kind of esthetic changes you are truly excited about. We welcome individuals from Bellaire, TX, and those from the surrounding Houston metro area. To learn more, you can schedule your consultation by calling Contemporary Dental in Bellaire, TX, today at 713-668-9119.