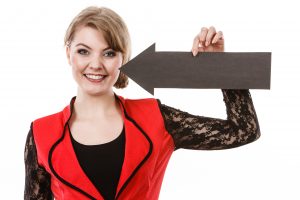 Chipping your tooth can hurt, and it can hurt your smile. What should you do if you find yourself with a chip that is hard to ignore? Even if it is relatively minor, this problem can certainly affect the way you look. Your Bellaire, TX dentist can meet with you to examine the issue, and provide a recommended treatment. In many cases, cosmetic dental work can effectively restore the look of your tooth, and make you comfortable with your smile again. If the damage is serious enough to create a concern over further problems, a dental crown can be provided.
Addressing Superficial Dental Damage With A Cosmetic Procedure
Cosmetic dental work can make changes that improve your smile without calling attention to the work you have undergone. For chips and cracks that hurt your smile, your dentist can provide coverage via porcelain veneers. Veneers are effective at improving the look of a problem tooth, as they can hide damage, discoloration, and misshapen teeth with durable, lifelike shells. Your veneers will be custom-made to ensure an ideal fit, and they can be relied on for long-term coverage.
Untreated Damage Can Leave A Tooth Vulnerable
Ignoring dental damage, even if it seems minor, can become consequential. The problem can worsen over time if your tooth lacks support. If you are taking care to avoid biting or chewing with a chipped tooth, you can end up placing extra wear and tear on other teeth.
In cases where a tooth's health or function may be affected, a dental crown can be recommended. You can be happy to learn that a crown may be ready for you in less time than you expect, as your dentist has the necessary technology to produce one in a single appointment!
What Else Can A Cosmetic Dental Treatment Change?
Cosmetic dental work can be effective in a wide range of situations. You can make your teeth whiter and brighter by undergoing a teeth whitening treatment. If you have issues with the look of your periodontal tissues, you can make positive changes with a gum contouring treatment. Patients with an interest in a better smile can schedule a consultation to receive valuable insights on what can be done to give them more confidence in their appearance.
Contemporary Dental And Orthodontics Can Help You Improve Your Smile By Fixing A Chipped Tooth
At Contemporary Dental And Orthodontics, patients can find out about treatment options to address a chipped tooth. Your dentist is ready to address a range of cosmetic and oral health issues around dental damage. You can also count on our practice to provide great ongoing oral health support during regular exams. For more information, you can schedule a consultation by calling Contemporary Dental in Bellaire, TX, today at 713-668-9119. We are proud to welcome patients who live in Bellaire, as well as Houston, West University/Southside Place, and all other nearby communities.