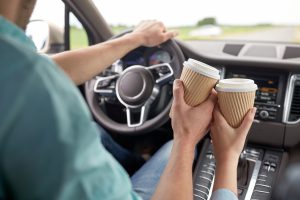 Bellaire residents can head over to nearby Houston for a special event that combines fast cars with caffeinated treats. During Caffeine And Chrome, classic car owners and people with an appreciation for timeless automobiles can gather together to see a variety of great vehicles! You can enjoy free admission to this event, which encourages people to look around and make the most of these special morning events. Caffeine can help us start our day on the right foot, but caffeinated beverages like coffee and tea are also capable of staining teeth. Remember that your Bellaire, TX dentist is ready to help by offering professional teeth whitening care!
When:
You can enjoy Caffeine And Chrome events on the last Saturday of every month. The events are scheduled to run from 9 am until noon each date.
Where:
This event is held at Gateway Classic Cars Houston, which is located at 1910 Cypress Station Drive, Houston, TX.
Cost:
This is a FREE event, meaning you can come out to see what's on display without paying for access!
Activities Include:
During Caffeine And Chrome events, classic car owners and enthusiasts are welcomed for a morning full of impressive sights. You can check out the many classic cars on display, show off your own ride, and connect with people who share your interest in timeless automobiles. More than two hundred and fifty classic and exotic cars are available to view!
For More Information:
For more information about this event, click here.
Schedule Dental Care At Contemporary Dental And Orthodontics!
At Contemporary Dental And Orthodontics, Bellaire families can look forward to a range of valuable services. We can offer quality preventive care for your family in the form of routine checkups. We also provide restorative and cosmetic services that can help you feel confident you are showing off your best smile. You can schedule a consultation by reaching Contemporary Dental in Bellaire, TX, today at 713-668-9119.