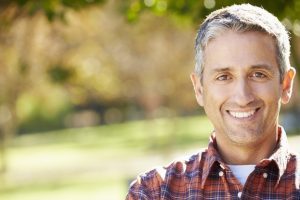 Dental damage can be expertly addressed with a dental crown. The right restoration is one that keeps your tooth safe, while also allowing you to remain confident in your smile. If you visit your Bellaire, TX dentist for restorative dental work, you can enjoy a crown that offers these benefits, as well as the benefit of convenience. A single-visit dental crown can be produced to address a problem with your oral health. Your dentist will have this restoration made to blend in with your neighboring teeth, and you can count on it to offer important protection when you bite and chew. 
Using A Dental Crown To Address A Serious Problem With Your Tooth
Dental crowns are often relied on to address problems with tooth decay. After addressing a cavity, and performing the necessary work to eliminate any threat of a tooth infection, your dentist can use a crown to repair a tooth when a dental filling is not able to offer enough support. You can also count on a crown after a dental injury that results in a tooth being seriously chipped or cracked.
Quality Dental Care Can Provide Support For Your Oral Health, And The Way You Look
When you need to address any oral health problem, you may have understandable fears about the future of your smile. You can be reassured to know that modern materials make it possible to restore a tooth without changing the way you look. While metal restorations have helped many people in the past, there are now more esthetically pleasing options, which means you can look forward to functional and cosmetic benefits from repairing your smile.
Contemporary Dental And Orthodontics Can Restore A Problem Tooth With A Same-Day Crown
At Contemporary Dental And Orthodontics, your tooth problem can be restored, and your appearance can be preserved, thanks to a convenient one-visit crown. This modern approach to care offers you the ability to recover from an issue in less time, while still counting on the lasting value you need from restorative treatment. You can schedule a consultation by calling Contemporary Dental in Bellaire, TX, today at 713-668-9119. We are proud to serve the Bellaire community, as well as individuals in and around the Houston metro area.