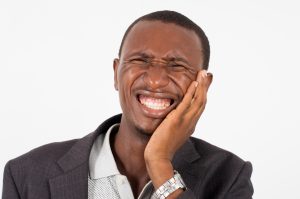 The problem that threatens your oral health is not always concentrated to a single tooth. TMJ dysfunction refers to any issues with the muscles that control your jaw, or the joints themselves. While several issues may be responsible for a person's TMJ issues, there are consistent signs of trouble. Pain in your face, neck, and head may be traceable to this particular condition. You could also be struggling with biting and chewing functions, or even with the ability to properly speak without discomfort. Your Bellaire, TX dentist is ready to help you by identifying when TMJ dysfunction might be hurting you, and by providing relief.
Are Your Problems With Chronic Pain Really Worth Bringing To Your Dentist's Attention?
How can you tell if your chronic pain is something that should be brought before your dentist? If the issues seem to be concentrated around your jaw joints, you can reasonably suspect issues with TMJ dysfunction. Issues that seem to worsen when you bite, chew, or speak can hurt your quality of life, and lead to chronic pain. Your dentist can also talk to you about your health during a routine dental exam, leading to your problem being recognized and treated. A special oral appliance can lead to a better quality of life, and an end to recurring discomfort.
Maintaining Regular Dental Exams Can Keep You Informed About The State Of Your Oral Health
You should not wait until something is wrong to see your dentist. If you keep up with regular exams, problems can be identified in their earlier stages, and treated before you start to experience serious discomfort. Sure, your dentist is looking for common issues like tooth decay and gum disease. They also want to check in on your well-being, and looking for signs of TMJ dysfunction can help with this.
Contemporary Dental And Orthodontics Can Help You Address TMJ Dysfunction
At Contemporary Dental And Orthodontics, patients can look forward to relief from problems with TMJ dysfunction. Our practice is ready to help individuals in and around Bellaire, TX, the Houston area, and beyond. For more information, schedule a consultation by calling Contemporary Dental today at 713-668-9119.