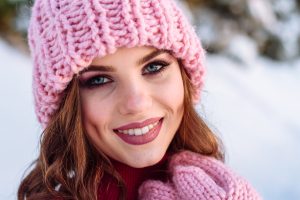 A once-flawless smile can be affected by general wear and tear, or a dental injury, and take on a flawed look. If you feel that your smile has changed for the worse – or if you are simply ready to do something about a naturally occurring problem – porcelain veneers can help. Your Bellaire, TX dentist's office can help you discover the benefits of cosmetic dental work for your appearance, and your overall confidence. With veneers in place, formerly unattractive teeth can be improved through changes that address shape, size, and color. This is one of several procedures your dentist is ready to offer to individuals who are seeking real smile improvements.
Using Veneers To Cover Up Those Frustrating, Unflattering Flaws
After receiving porcelain veneers, you can clear up problems with your appearance caused by damaged, discolored, or misshapen teeth. Veneers are customized shells designed to provide a subtle fit, and remarkable improvements. You can be surprised to learn that veneers, despite their slim design, can endure and maintain their appearance for many years. The material used to construct them is designed for long-term benefits, and sustained positive changes.
Dealing With Cosmetic Concerns Can Give You A Big Confidence Boost
Making changes to your smile can improve on your confidence, and make you feel more comfortable in many social situations. The many changes your dentist can provide can help you deal with relatively recent issues, like the buildup of stains or a chipped tooth, as well as lifelong problems you want to correct. During a consultation, your dentist can let you know what the ideal approach to treatment might be, while also alerting you to possible issues that might require restorative dental work to properly correct.
Talk To Contemporary Dental And Orthodontics About Porcelain Veneers
At Contemporary Dental And Orthodontics, people in and around the Bellaire, TX community can seek out valuable cosmetic changes. Our practice offers a wide range of services that are capable of helping you show off a better-looking and more confident smile. You can reach us by calling Contemporary Dental in Bellaire, TX, today at 713-668-9119. In addition to Bellaire residents, we proudly serve people in Houston, West University/Southside Place, Southwest Houston, the Galleria area, and all other nearby areas.