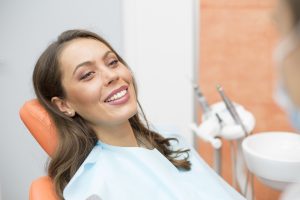 When you clean your teeth by brushing and flossing, are you paying proper attention to your smile, and taking care to address every area of your smile? Thoroughness is important, because some areas are harder to comfortably reach than others, and those spaces can be at a higher risk for cavity issues. When your Bellaire, TX dentist examines your smile, you can count on a thorough review thanks to modern technology present in the office. By using the right tools, your dentist can make sure your teeth are carefully and closely examined for any signs of trouble. A detailed review makes it easier to catch problems that might be hard to see during a visual exam, and make it easier to spot trouble in earlier forms.
Using The Right Tools To Thoroughly Search Your Smile For Problems
Digital x-rays and intraoral cameras can make it easier to take a comprehensive look at your smile while you are in the dentist's chair. With digital x-rays, your dentist can look for anything problems with teeth that demand attention. By using this technology instead of traditional x-rays, you are exposed to significantly less radiation. Intraoral cameras make it easier to make a careful study of those areas of your smile that would be hard to see otherwise.
Modern Dental Work Can Address Problems Without Interfering With The Way You Look
When you have a problem that calls for restorative dental work, you can count on your dentist to preserve as much of your healthy tooth structure as possible. You can also look forward to a restoration that will not clash with your teeth, and create a problem for your smile. By using fillings and crowns made with modern materials, your dentist can ensure you walk out of the office still feeling confident in your smile.
Contemporary Dental And Orthodontics Can Offer Detailed Smile Care For Your Family
At Contempoary Dental And Orthodontics, you can look forward to dedicated smile care for everyone in your family! Our practice is excited to help families in and around Bellaire, TX keep their teeth in fantastic shape. You can  schedule a consultation by calling Contemporary Dental in Bellaire, TX, today at 713-668-9119. We are proud to welcome patients who live in Bellaire, Houston, West University/Southside Place, Southwest Houston, the Galleria area, and all surrounding areas.