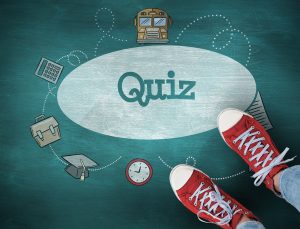 How would you like to find out that you need treatment for a cavity? Would you be excited to learn that your oral health is being compromised by gum disease? While you would have a hard time finding anyone who wants to experience smile trouble, people can fail to maintain proper habits to keep their teeth safe. While your Bellaire, TX dentist's office can offer important support during routine dental exams, you need to do your part by keeping your teeth clean and healthy between appointments. A good oral care regimen, and a smart diet, can help you lower your risk for problems like tooth decay!
Questions
True Or False: You only need to schedule a checkup if you feel like you probably have a cavity. If you feel fine, don't worry about it!
True Or False: Flossing is an important part of your daily routine, as you need to floss to effectively protect the spaces between teeth.
True Or False: During a routine exam, your dentist can talk to you about oral health issues like gum disease, or TMJ dysfunction, in addition to providing support against cavities.
Answers
False! You should keep up with regular dental exams, even when you feel confident in the health of your teeth. You may not realize when a cavity forms, but your dentist can spot trouble and recommend a dental filling before the issue worsens.
True! When you floss, you pay attention to hard to reach spaces between teeth. Failing to properly care for these areas can leave you at risk for tooth decay and gum disease.
True! While cavity care is obviously a concern, it is not the only service your dentist provides you. You can also be examined for any other signs of trouble that may require professional support.
Contemporary Dental And Orthodontics Can Help You Prevent Dental Trouble
Contemporary Dental And Orthodontics is proud to offer patients access to dedicated preventive dental health support. By keeping up with regular visits, and keeping your teeth in good health, you can maintain a healthier smile! To schedule a consultation, call Contemporary Dental in Bellaire, TX, today at 713-668-9119. We proudly welcome individuals who live in Bellaire, Houston, West University/Southside Place, Southwest Houston, the Galleria area, and all surrounding areas.