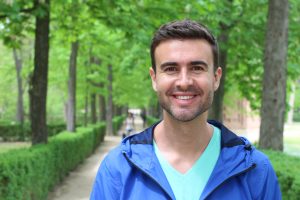 As time passes, it can be normal for a smile to show some signs of dental wear and tear. However, there are cases where a person can experience more noticeable chips on teeth, or even suffer a cracked tooth, that has a hard-to-ignore effect on the way they look. If you want to do something about visible damage, talk to your Bellaire, TX dentist about cosmetic dental work. Through the right treatment, it becomes possible to make your teeth appear healthy, and in great condition. This work can be discreet, and durable. It can also be completed in less time than you expect. Porcelain veneers can lead to a dramatic smile improvement in the course of just two appointments!
Using A Cosmetic Procedure To Improve The Look Of Chipped Or Cracked Teeth
Through careful cosmetic work, your dentist can hide the changes to your smile caused by visible dental damage. Custom veneers can be affixed to the front of teeth, in order to hide concerns over chips and cracks. This procedure can also help with matters like dental misalignment and discoloration, as well as issues with the shape of certain teeth.
Can I Always Count On Cosmetic Work To Address Dental Damage?
In cases where damage creates concerns about the health of a tooth, restorative dental work can be recommended over cosmetic treatment. Fortunately, your dentist can hide damage while still preserving your smile. Dental crowns can be custom-made to fit in with your appearance, while also providing necessary protection against further harm. Crowns are made to be durable, even as they take on the pressure of biting and chewing food over many years.
Contemporary Dental And Orthodontics Can Help You Improve The Look Of Damaged Teeth
At Contemporary Dental And Orthodontics, you can enjoy great smile support in the form of cosmetic dental work! Our practice is ready to help you with frustrating issues like dental damage, as well as other concerns like smile discoloration, or poor dental alignment. For more information about how we can help you, schedule a consultation by calling Contemporary Dental in Bellaire, TX, today at 713-668-9119. We are proud to welcome patients who live in the Bellaire, TX area, as well as Houston, West University/Southside Place, Southwest Houston, the Galleria area, and all surrounding communities.