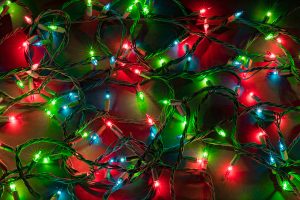 Bellaire families can share moments of holiday cheer with their neighbors at this year's Holiday In The Park event on Thursday, November 29! Holiday In The Park will turn Bellaire Town Square into a premiere Christmas destination. You and your family can enjoy treats, carolers, and a special holiday tree lighting. There will also be pony rides, snow slides, and other great activities for the kids to experience. Local restaurants and groups will be on hand with tasty treats for visitors. What are some of your favorite holiday traditions? Many families have a few popular recipes, particularly for dessert treats. While sweets can be hard to avoid this time of year, you should be mindful of your oral health. Your Bellaire, TX dentist is ready to offer support during your next routine dental exam, but be sure to do your part by brushing and flossing, and paying attention to your diet!
When:
Holiday In The Park is taking place on Thursday, November 29. The event is scheduled to last from 6 pm until 8:30 pm.
Where:
The festivities are taking place at Bellaire Town Square, located at 7008 S. Rice.
Cost:
This event will offer plenty of FREE activities for families to enjoy!
Activities Include:
There will be Christmas carols, games, rides, and other fun seasonal activities!
For More Information:
For more information about this event, click here.
Schedule Your Next Dental Appointment At Contemporary Dental And Orthodontics!
At Contemporary Dental And Orthodontics, families can rely on quality oral health care during every appointment! You can schedule a consultation by calling Contemporary Dental in Bellaire, TX, today at 713-668-9119. We are proud to welcome individuals who live in Bellaire, Houston, West University/Southside Place, Southwest Houston, the Galleria area, as well as all other neighboring areas.