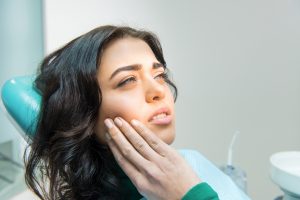 Just thinking about a dental injury – and its impact on how you look – can leave you with an uncomfortable feeling. Of course, the frustrating thing about injuries is that they can be hard to anticipate. Brushing and flossing protect us from cavities, but they offer little defense against an unlucky moment. Fortunately, you can count on your Bellaire, TX dentist to provide quality dental treatment to restore your tooth after an injury. This can involve addressing signs of damage, as well as problems with the health of your tooth. In some cases, an injury can look bad while not actually affecting the health of your tooth. For a minor but conspicuous injury, your dentist can offer cosmetic dental work.
Addressing Problems That Result After Physical Injuries
Physical injuries can leave behind problems you can see, and problems that are not detectable to the naked eye. People who suffer trauma can have a chipped or cracked tooth. In serious cases, the tooth might be unstable – it could even be completely dislodged. Your dentist can evaluate your condition when this occurs, and provide the right approach to restoring the tooth, and your appearance.
Modern Smile Care Can Protect Your Tooth, And Improve Your Smile
How is it possible to address dental damage, while still taking care of a person's smile? Modern dental restorations are made to imitate natural tooth structure. In a case where a person's tooth is broken, and in need of support, a life-like dental crown can be helpful. Because your dentist has the technology available to produce an attractive crown during your visit, you can actually leave the practice enjoying quality care!
Contemporary Dental And Orthodontics Can Help You Respond Successfully To A Dental Injury
At Contemporary Dental And Orthodontics, you can rely on quality care under normal circumstances, and when you need to address a dental injury. If you want to know more about the services we make available to people, reach out and schedule an appointment! We can work with you on maintaining and improving your smile, and we are ready when you need to address a problem that arises. You can schedule a consultation by calling Contemporary Dental in Bellaire, TX, today at 713-668-9119. We proudly welcome patients who live in Bellaire, Houston, West University/Southside Place, Southwest Houston, the Galleria area, and all surrounding areas.