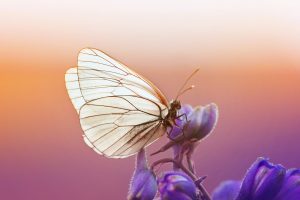 At the Cockrell Butterfly Center, you can experience a different sort of White Christmas event this year. From now through Sunday, January 6, you can see the butterfly center's new additions – hundreds of tropical white butterflies will be added to this conservatory space. In addition to the addition of the butterflies, there will be special holiday decorations and white flowers on display. Christmas always provides magical family fun for the end of the year. Speaking of the year's end, you should know that proper preventive dental care should include two checkups per year. Your Bellaire, TX dentist is ready to see you, and provide quality treatment at your next checkup!
When:
The White Christmas event at the Cockrell Butterfly Center is running now through Sunday, January 6.
Where:
The Cockrell Butterfly Center is located at the Houston Museum Of Natural Sciences, which is located at 5555 Hermann Park Dr, Houston, TX.
Cost:
Admission to this event is FREE with the purchase of a ticket to the center.
Activities Include:
During the White Christmas event at Cockrell Butterfly Center, hundreds of white butterflies will add a sense of winter wonder to the rainforest conservatory space. You can also enjoy lovely decorations, and brilliant white flowers used to help create a sense of Christmas in this otherwise tropical setting.
For More Information:
For more information about this event, click here.
Schedule Your Next Dental Visit At Contemporary Dental And Orthodontics
At Contemporary Dental And Orthodontics, you and your family can enjoy quality dental care during every appointment! You can make your appointment by  calling Contemporary Dental in Bellaire, TX, today at 713-668-9119. We are proud to work with patients who live in Bellaire, Houston, West University/Southside Place, Southwest Houston, the Galleria area, and all surrounding communities.